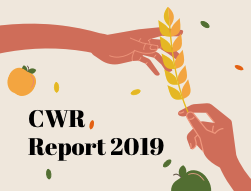 Crop wild relatives have to be collected from the wild before they can be used in breeding. Collecting is a time-consuming process that requires planning as well as perseverance and determination in the field.
In this project, national partners organize collecting of the priority CWR in their country. For example, collecting in Georgia takes place as a collaborative effort between the National Botanical Garden of Georgia and the Institute of Botany of Ilia State University. Prior to collecting, permits have to be obtained, and localities of populations identified. Once found, collectors may need to visit the site several times to ensure that enough plants are flowering and the seeds are of high enough quality for collection. Collection methods depend on the biology of the species.
The Project team provides technical support to collecting partners to develop national capacity. For example, national collecting guides are produced and provided along with packages of equipment for collecting, cleaning, drying and packing seed samples. Regional training courses develop local expertise. Two training courses have been held thus far, in Vietnam and Uganda.
All collecting follows nationally applicable standards and regulations, including provisions  set out under the Convention on Biological Diversity (CBD) and its instruments, as applicable. Once introduced in their national collections, the Project provides support to partners to make available and safety duplicate the material under the framework of the Multilateral System of the International Treaty on Plant Genetic Resources for Food and Agriculture.